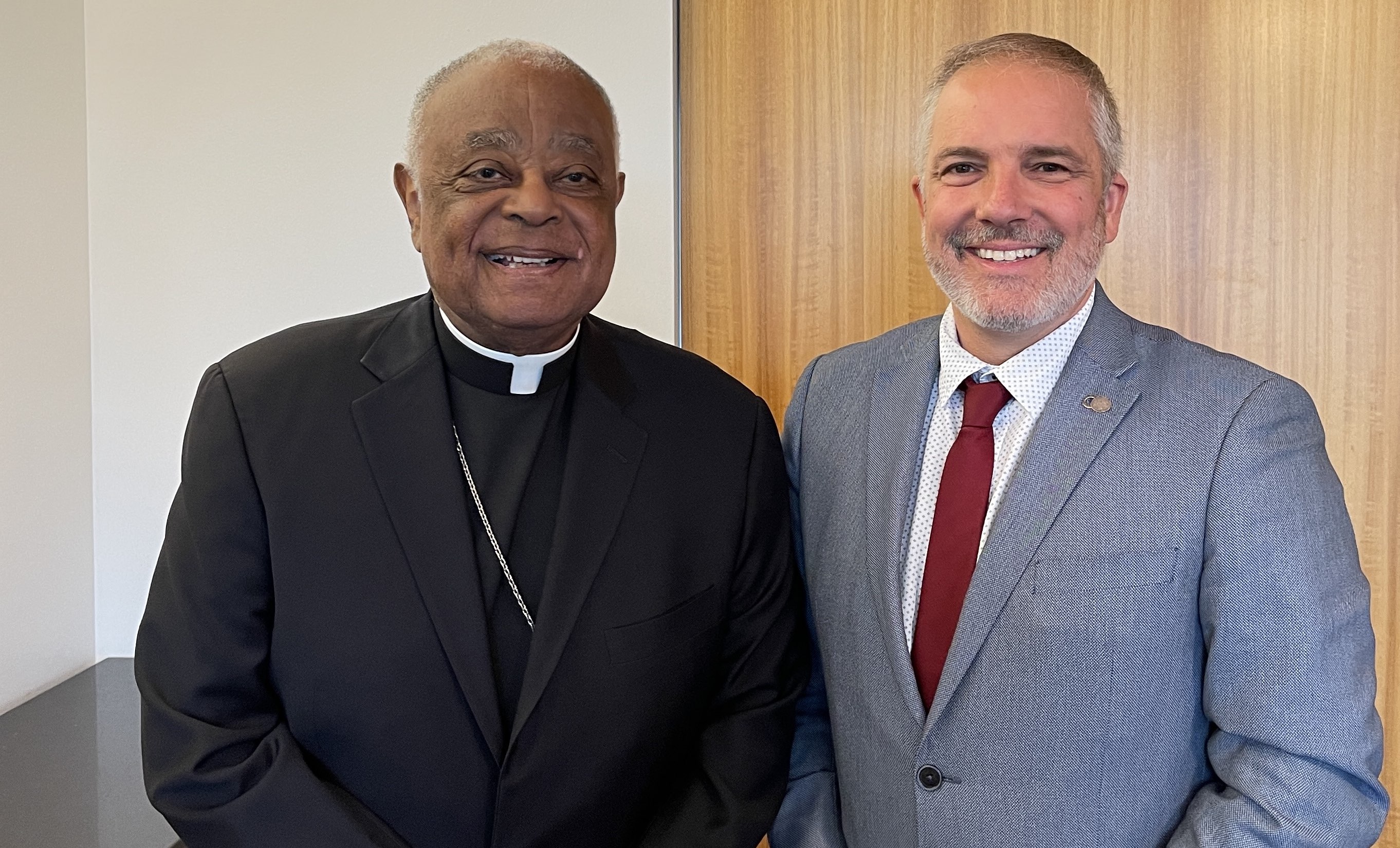 Olivier Fleury with Cardinal Walton (Washington)
Last May, a delegation from JC2033 composed of Aurore Girardet, Daniel Gonvers and Olivier Fleury met with several church and movement leaders in the United States of America. Martin Hoegger followed most of the meetings by videoconference.
In a first article we have already reported on some meetings with various churches and movements. (See here in Washington, and in Phoenix). Here are those with leaders of the Catholic Church and some Catholic movements.