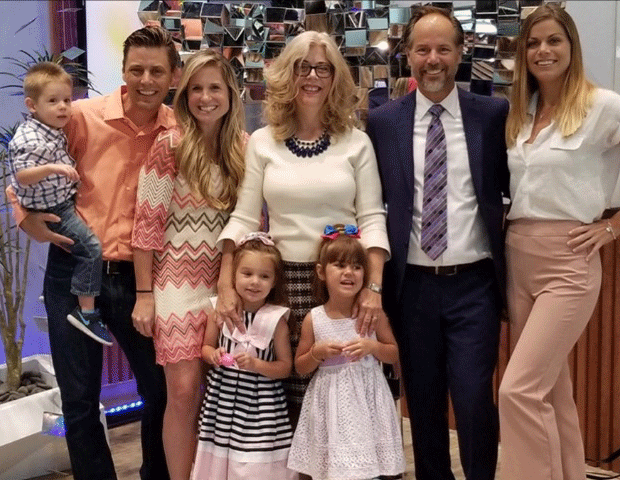 Our story with Jesus Celebration 2033 began in July of 2011 in Kona, Hawaii at a Youth With A Mission (YWAM) leadership conference called Impartation. I was a participant along with Olivier and Sylviane. They invited me over for lunch and Olivier shared the vision of Jesus Celebration 2033 (still 2030 at that time). The Holy Spirit gave me a deep sense of connection to the vision and to the Fleury family. I shared with Olivier that I knew I would be a part of it, but I didn't know exactly what that would look like.
Fast forward to June of 2019 – I have been working on almost a full-time basis with Jesus Celebration 2033 since the first week of March of this year. Lois supports with communication and usually travel arrangements. We have both participated in JC2033 events in the past and are looking forward to the gathering in Brussels.
We live in Miramar, Florida near Miami. We moved my parents into our home in January and our children and grandchildren live very close- it is a special season for our family. The picture is our immediate family celebrating the Resurrection this year.
We have recruited a couple from Minnesota as Ambassadors with other exciting activities beginning there. We are working on defining a partnership with a cross-denominational ministry that develops leaders and has an amazing ministry to support Christian school teachers in the public schools. Cross-denominational Bible studies by church leaders will soon begin using the book "The Mark of the Christian" by Francis Schaeffer to facilitate unity. A senior executive at a major media organization is working on a strategy to promote the "DNA" of Jesus Celebration 2033 to begin the Body of Christ "cultural shift" that needs to happen across all spheres of society.
In South Florida, we are recruiting a prayer team that will have representatives from every nation in the Americas. I have been involved in an organization called Church United since 2015. Church United is a cross-denominational citywide movement group that has made significant progress in breaking down the walls between churches. I am helping them to extend their engagement beyond just church leaders and to engage all spheres of society. https://www.churchunited.city/
Wonderful things are also happening in Alabama, Arizona, Texas, Virginia and Brazil - the doors continue to open. God is on the move! It is fun to be a part of Jesus Celebration 2033!
Tim Anderson
Previous - First meeting of the "Working Group 2033"
Main Image - Tim & Lois Anderson and Family, Miami, Florida, USA