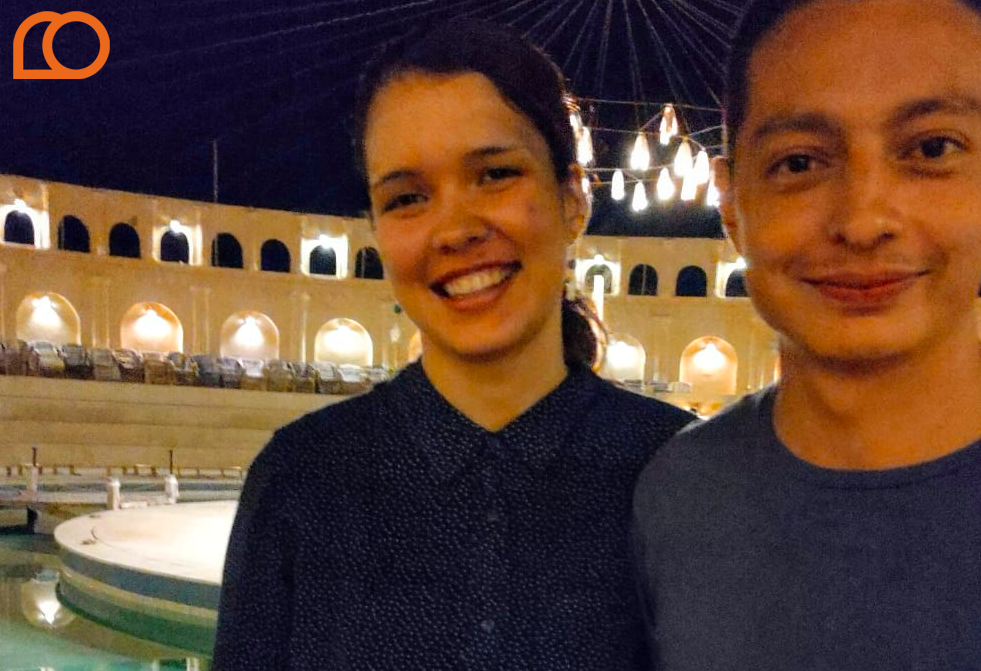 Being at the JC2033 gathering was the first opportunity of meeting chrisitians from the Arab World and from different denominations. It was a key moment to understand God's heart for the church and the nations.
Knowing christians that are facing difficulties, persecution and long for having the freedom of sharing Jesus' Resurrection with those around them filled our hearts with passion and challenged us to be aware of the needs of the global church in prayer and action. We had opportunities of worshiping together with Coptics, Orthodox, Evangelics and Catholics in many different languages such as Arab, Russian, French, Spanish, German, these times full of devotion, reading the bible and singing together opened our hearts and minds to experience God in new and deep ways we didn't expect.
The fact of being there goes beyond words, it changed us in a way we can't describe, when we remember our time there we are reminded of the relationship of Unity and Fellowship Jesus was asking His father to grow in the heart of every disciple, that's what being a body and a family really means. This relation is the basis towards our highest goal, "so the world may know".
We are so thankful with the JC2033 team, the hosting team in Egypt, the Anafora Monastery brothers and sisters and with God for showing us his amazing love through this life-changing experience. We pray every reader has the opportunity to taste Unity, Celebration and Witness in the following JC2033 gatherings, we're sure they won't regret it.
Daniel and Natalia Castro, YWAM Cartagena, Colombia.
Watch their testimony on our Youtube channel.
Previous - The roads to Damascus and Emmaus lead to Anafora!