Chile is a small strip of land over 6000 km long wedged between the sea and the Andes mountain range. From the Atacama Desert to Cape Horn resides a gentle and cheerful people of almost 20 million. In our desire to transmit the JC2033 vision in the Americas, Chile is an essential country.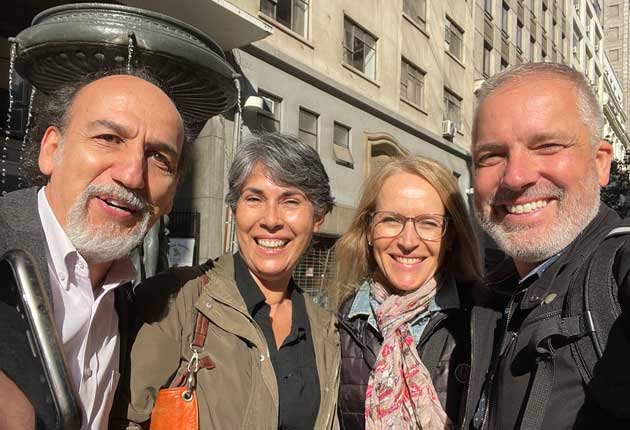 It has been several years since Rodrigo Vidal, professor of architecture at the University of Santiago, invited us to visit them. Beatriz and Rodrigo Vidal are dear friends with whom we facilitated the "Servir" youth group of our church in Geneva more than 25 years ago. They have since expanded their family with two beautiful young girls, Alondra and Colomba.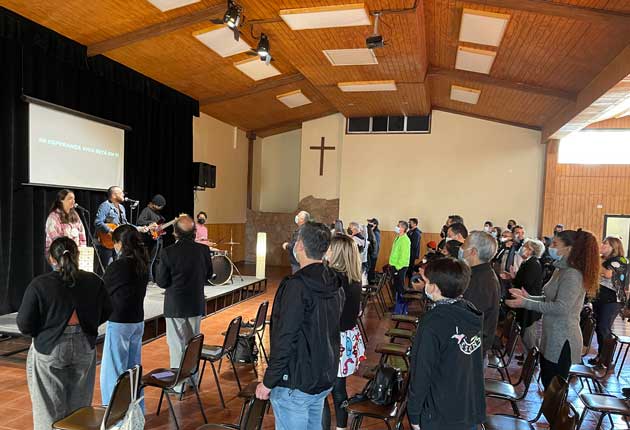 Our many visits to the capital, Santiago, and Valparaiso, on the shores of the Pacific, have shown us that the churches and missions there welcome us with open arms. The opportunity to celebrate the 2000 years of the resurrection of Jesus and to communicate to all the inhabitants that Christ is risen brings hope and a new motivation to Christians for evangelization and unity.
In view of 2033, we are working for two or three committees, as well as a national committee, to start in cities of influence to unite and reflect on the decade preceding the festivities. About ten people have informed us of their desire to come to Cartagena in March 2023 for our big World Gathering JC2033.
Undoubtedly, from North to South, Chileans will celebrate with great joy the power of the resurrection which has been transforming lives for almost 2000 years. Maybe even as far as Easter Island…
Watch passionate short messages from:
Dr. Rodrigo Vidal (in Spanish)
Reverent Caleb Fernandez Perez (in Spanish)
Ricardo Rodriguez (in Spanish)
Pastor Sergio Díaz Escobar (in Spanish)
Next - Argentina, a country of great contrastsArgentina, a country of great contrasts
Previous - A few visits in Jerusalem and on the road to Emmaus.